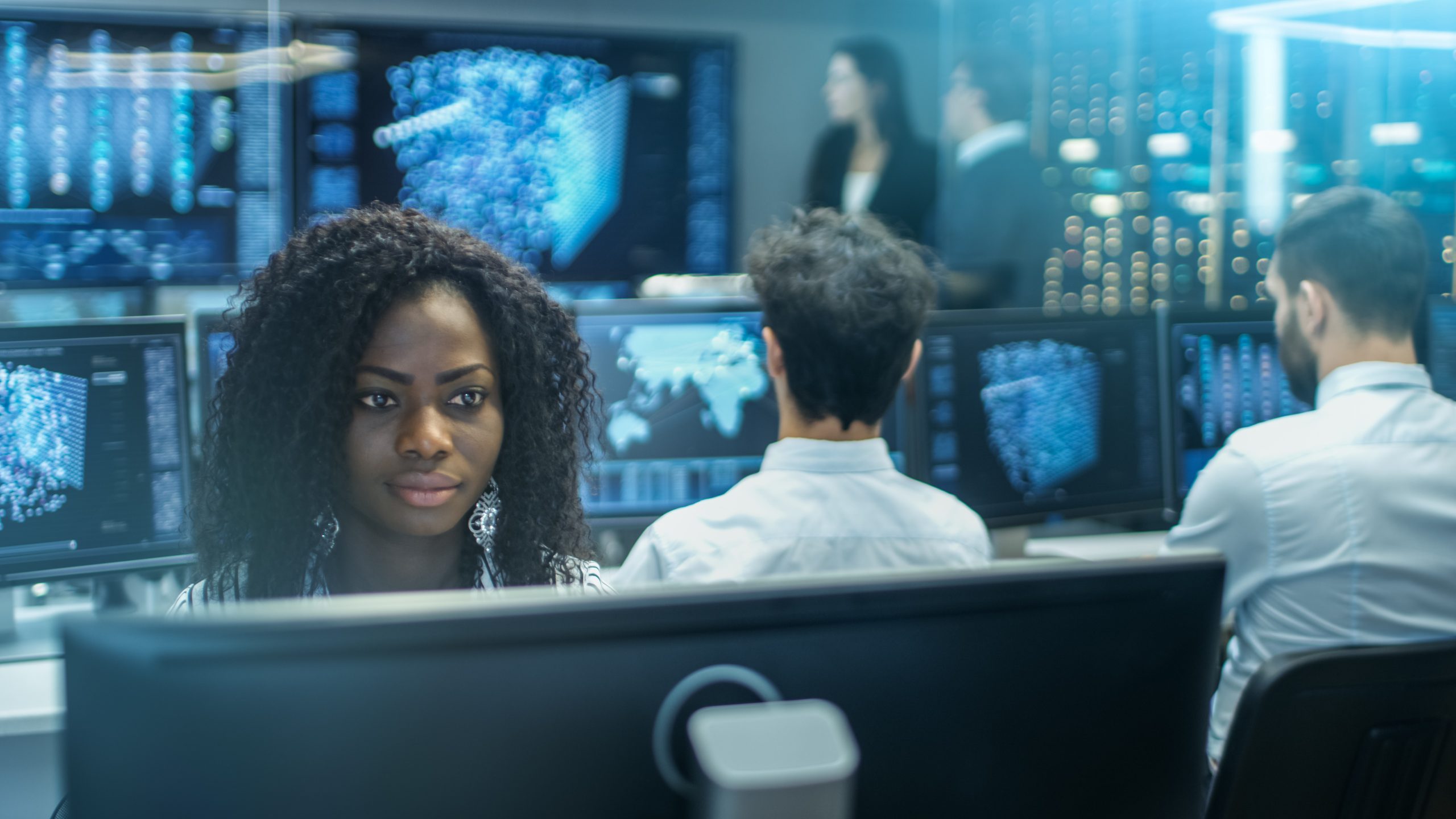 Cybersecurity Youth Apprenticeship Initiative (CYAI) to partner with Clark U.'s Tech Quest Apprenticeship initiative to train tech workers
Washington, D.C. – The Cybersecurity Youth Apprenticeship Initiative (CYAI) will partner with Tech Quest Apprenticeship, a national initiative led by Clark University's School of Professional Studies, to provide information technology (IT) and IT-related apprenticeships to unemployed, underemployed, and incumbent workers through 2023.

Tech Quest Apprenticeship and CYAI partnered to maximize the impact of their individual grant funding from the Office of Apprenticeship within the U.S. Department of Labor's Employment and Training Administration. Per respective grant funding, CYAI serves youth aged 16-21, while Tech Quest targets individuals 17 years and older who are unemployed, underemployed or an incumbent worker needing new skills.
Together, CYAI and Tech Quest provide apprenticeship program development and expansion assistance that complement each other and create opportunities for both youth and adult workers. Tech Quest's grant funding focuses in eight states: California, Florida, Massachusetts, Missouri, Nevada, Pennsylvania, Oregon, and Texas. CYAI's national reach leverages existing relationships with employers and training providers in these states to support Tech Quest's efforts as well as create sustainable employment opportunities for the workers that reside in these communities. "Apprenticeships are the perfect vehicle and the CYAI is the perfect partner to maximize this opportunity to help develop young people for careers in cybersecurity," said Dug Jones, Program Manager, Tech Quest Apprenticeship.
Cybersecurity Youth Apprenticeship Initiative (CYAI) is funded by the U.S. Department of Labor's (DOL) Employment and Training Administration (ETA) Office of Apprenticeship (OA). CYAI promotes sustainable development of cybersecurity apprenticeship programs for youth aged 16-21 and is administered by ICF. The goal of the initiative is to create at least 900 new cybersecurity apprenticeships for youth by 2024. "Our partnership with Tech Quest amplifies our efforts to create registered apprenticeship programs for youth interested in a career in cybersecurity, an industry with extreme employment demand throughout the country," said Mark Ouellette, Project Manager at CYAI. "With more than 500,000 cybersecurity job openings nationally, its critical we pool our resources and explore every option to recruit and train workers for these roles in their communities."

Tech Quest Apprenticeship, funded by a $12 million grant from the U.S. Department of Labor, Employment, and Training Administration, provides business technology training nationwide for unemployed and underemployed individuals, and to those who seek to master relevant technology skills in an evolving workplace. Clark University is working with the Public Consulting Group (PCG) and a national consortium of workforce development boards and higher education institutions to provide 4,000 pre-apprenticeships and 1,000 information technology (IT) and IT-related apprenticeships to thousands of individuals in eight states through 2023.

Founded in 1887, Clark University is a liberal arts-based research university that prepares its students to meet tomorrow's most daunting challenges and embrace its greatest opportunities. Through 33 undergraduate majors, more than 30 advanced degree programs, and nationally recognized community partnerships, Clark fuses rigorous scholarship with authentic world and workplace experiences that empower our learning community to pursue lives and careers of meaning and consequence. Clark's academic departments and institutes develop solutions to complex global problems across the disciplines, and the University addresses the behavioral health of adolescents and young adults through the Mosakowski Institute for Public Enterprise.