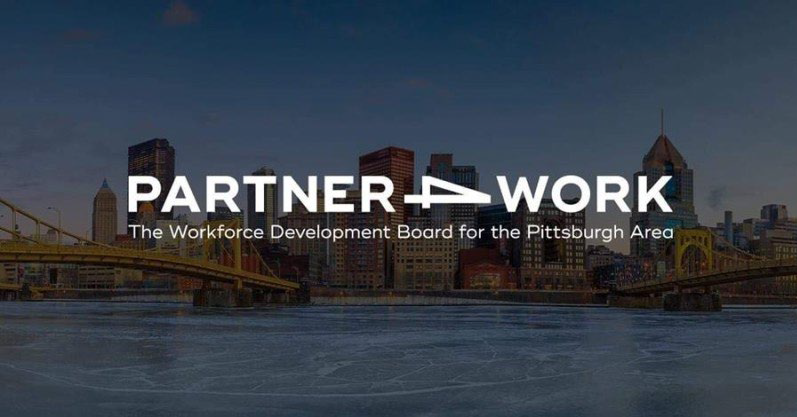 Opening Lanes of Opportunity through Apprenticeship
Tech Quest Apprenticeship is providing this article in observance of National Apprenticeship Week.

This week marks the sixth annual National Apprenticeship Week (NAW), a celebration that shines a light on the benefits of apprenticeship for employers, career-seekers, and the economy. In recognition of NAW, we're pleased to share some valuable insights from our conversation with Edgar Largaespada, Director of Industry Strategy at Partner4Work, the Pittsburgh area's workforce development board and TQA Consortium partner. Edgar leads a team that engages with businesses and other entities to develop and deploy strategic solutions to solve common challenges in talent pipeline development, recruitment, and retention. Here's what Edgar had to say about the value of apprenticeship.

TQA: How does the apprenticeship model support diversity and inclusion in the workforce?
Largaespada:
By combining paid on-the-job learning, formal classroom instruction, and hands-on skill-building sessions guided by industry experts, apprenticeships support diversity by offering opportunities to people who are either new to the workforce and/or typically underrepresented in the industry or occupation; making it more feasible for individuals to pursue training opportunities whilst simultaneously enabling them to earn money while they
learn, instead of having to choose between work and school. Furthermore, some apprentices are able to earn credentials or degrees without incurring student debt– a big plus given the rising cost of college tuition and its disproportionate impact on the low-income population.
Additionally, apprenticeships support inclusion by typically including supervision and mentoring components, creating an environment in which the apprentice feels supported as they learn on the job and transition into their roles, while helping them integrate with coworkers and feel comfortable working in teams.

TQA: Apprenticeship has a long history of success in the trades. Increasingly, non-trade sectors such as IT, healthcare, and advanced manufacturing are adopting apprenticeship as an approach to expand their talent pipeline. How do you think the apprenticeship model works in these expanded sectors?
Largaespada:
In these expanded sectors, the apprenticeship model works because it includes some occupations with deep, but narrow, skill sets that make them suitable for "earn while you learn" opportunities. Ultimately, an apprentice becomes a desirable hire by focusing on articulating the competencies, skills, certifications, and training pathways that can help workers find entry points into these industries, and laying a pathway through which they may also reach the next rung on the career ladder.

TQA: What are some of the challenges workforce systems face in normalizing apprenticeship as a talent development solution and how can they be overcome?
Largaespada:
Some of the challenges workforce systems face in normalizing apprenticeships as a talent develop solution are that many companies are unfamiliar with the apprenticeship model, have concerns about the up-front cost to start an apprenticeship program, or do not have organizational capacity to provide the supervisory and mentoring pieces for a successful apprenticeship program.
Ways in which the workforce system can help companies overcome these challenges include:
1) Support companies to start small by offering some low-risk, initial on-the-job learning opportunities for new, entry-level hires;
2) Expand companies' experience by offering pre-apprenticeship programs that introduce companies to the apprenticeship model;
3) Locate partners that can provide additional resources and wraparound support systems;
4) Work with intermediaries and support networks that can help smooth apprenticeship design and implementation;
5) Help companies develop and track metrics to measure the growth, advancement, and retention of apprenticeship workers, in comparison to more general hires.

TQA: Tech Quest Apprenticeship is thrilled to be collaborating with Partner4Work to create and expand apprenticeships in non-traditional sectors. What does Partner4Work hope to provide to the community through this initiative?
Largaespada:
We hope to provide lanes of opportunity for underrepresented populations in our community to create quality training in high-growth sectors, including not just employment, but careers in sectors that are high paying, sustainable, and expanding. For employers in our region, we seek to collaborate and support them to expand the talent pool of qualified candidates and workforce so they can grow while keeping our Pittsburgh region highly competitive nationwide.

Edgar Largaespada is the lead industry partnership developer at Partner4Work, the $25 million workforce development organization for the City of Pittsburgh and Allegheny County. As such, Edgar leads a team of developers empowered to engage businesses and other entities to develop and deploy strategic solutions to solve common challenges in talent pipeline development, recruitment, and retention. Prior to this work, Edgar led Partner4Work's efforts to understand the supply side, studying job seekers and workers looking to begin or advance in a career with a specific focus on job quality, equity, and inclusion. This research has been the topic of several speaking engagements and featured in both regional and national press publications.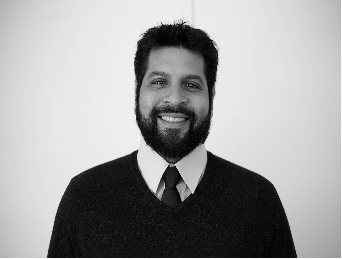 Partner4Work is the workforce development organization that connects funding, expertise, and opportunities for employers, job seekers, agencies, and policy makers to develop a thriving workforce in the Pittsburgh area. Let's get to work.