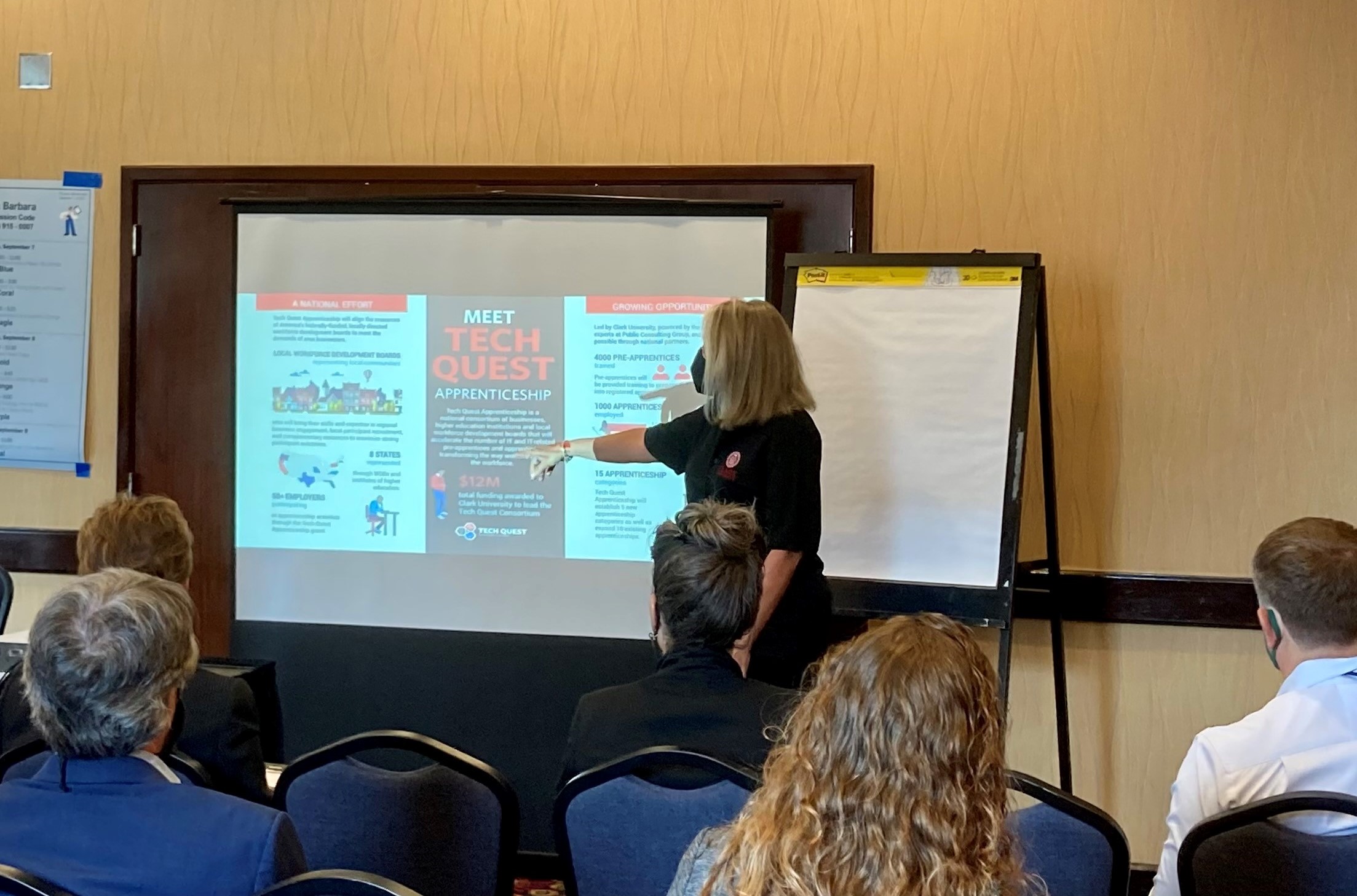 Tech Quest presents at CWA Meeting of the Minds 2021
On September 7, 2021 the Tech Quest Consortium presented a workshop at the California Workforce Association #MMM2021 conference. The presentation, The Power of the Pivot: Collaboration makes you Nimble, was lead by TQA Consortium members: Clark University, Public Consulting Group and Worksystems, Inc. The session provided an overview of how public and private collaborations are increasing career opportunities through apprenticeship. It also detailed the necessary pivot needed to serve employers and job seekers as a result of the challenging COVID-19 pandemic. Resources accessible to all workforce development boards (via TQAClark.com) were shared, as well as data, and stories from the front lines.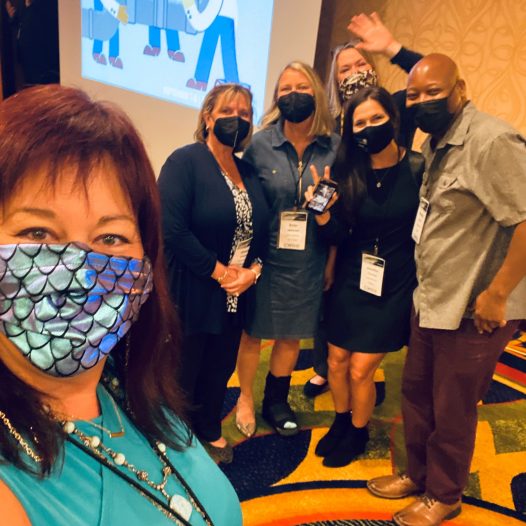 Tech Quest Apprenticeship, lead by Clark University, is a program supported by a USDOL scaling apprenticeship grant that supports local workforce development board partners with technical assistance, employer engagement resources, strategies to catch the attention of employers, and options for braiding funding.